LGLC News for September
2020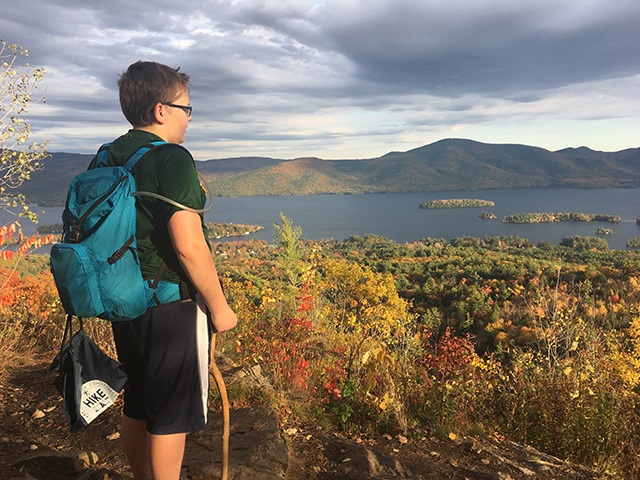 Rowan Smith $300,000 Challenge for the Future of Lake George: Join the Land & Water Society
LGLC Advisory Board Member Virginia Rowan Smith and her husband Manning Smith are inviting you to join the LGLC's Land & Water Society! By including the LGLC in your future plans, you can join this Society and know that your gift - whatever the amount or method - will continue to make a significant impact on Lake George for future generations.
Even more, by joining now, the Smiths will thank you by donating $5,000 to the LGLC in your honor. If you wish to include a specific dollar amount with your pledge that is above $5,000, they will match that, up to a total of $300,000! To be included in this challenge, your pledge must be received by Thanksgiving (November 26, 2020).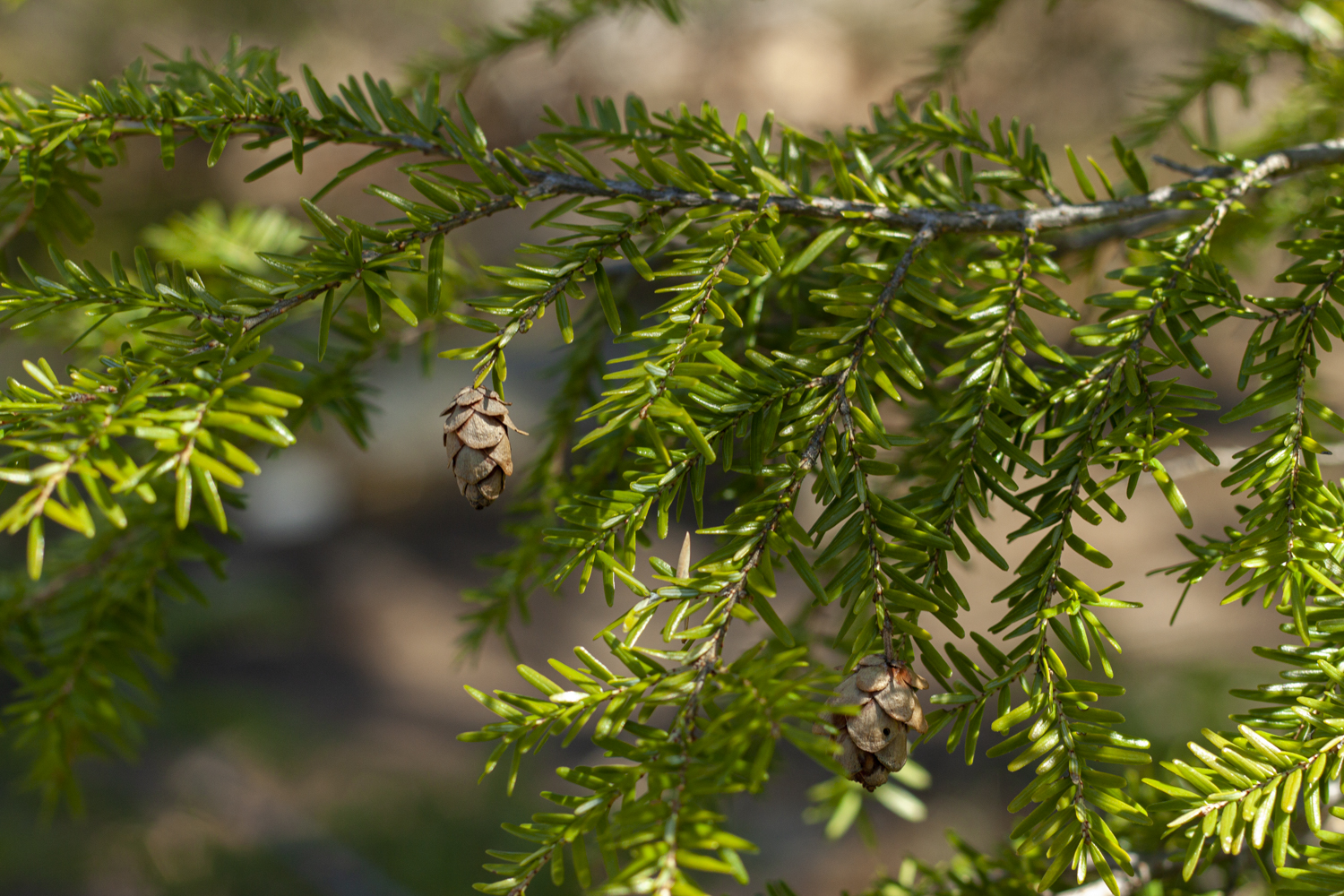 HWA Surveys Continue, Wider Spread is Confirmed
As the State
announced
late last week, the watershed's hemlock woolly adelgid (HWA) infestation is larger than originally thought. Many hours of ground surveying by LGLC staff and our partners have shown the spread to include nearly 250 acres.
Together with NYS
Department of Environmental Conservation,
Cornell University's New York State Hemlock Initiative, the
Adirondack Park Invasive Plant Program, and the FUND for Lake George, we are working to develop a treatment plan to control and prevent further spread of HWA.
As stewards of this watershed, the LGLC is a leader in this effort and will continue to work with the DEC and other partners to protect the forests of Lake George.
Bradley's Lookout Protected; Pinnacle Plans Continue
The LGLC and the Town of Bolton closed on the purchase and transfer of Bradley's Lookout on Sept. 10th, thus
completing the first phase of its protection
. Phase 2 consists of the completion of its trail system and new parking lot, and fundraising for the second, final payment on the property.
A trail connecting the newly protected 62 acres to The Pinnacle has been created by Wilderness Property Management, and further trails are planned, including one that will encircle the Bolton Conservation Park pond. A large parking area will be built north of the Conservation Park to take the place of the small lot at the base of The Pinnacle. All of this work is expected to be completed by spring, 2021. Our thanks to the Town of Bolton for their partnership in this great addition to the Bolton Hub and community, and to the many donors who made the purchase possible!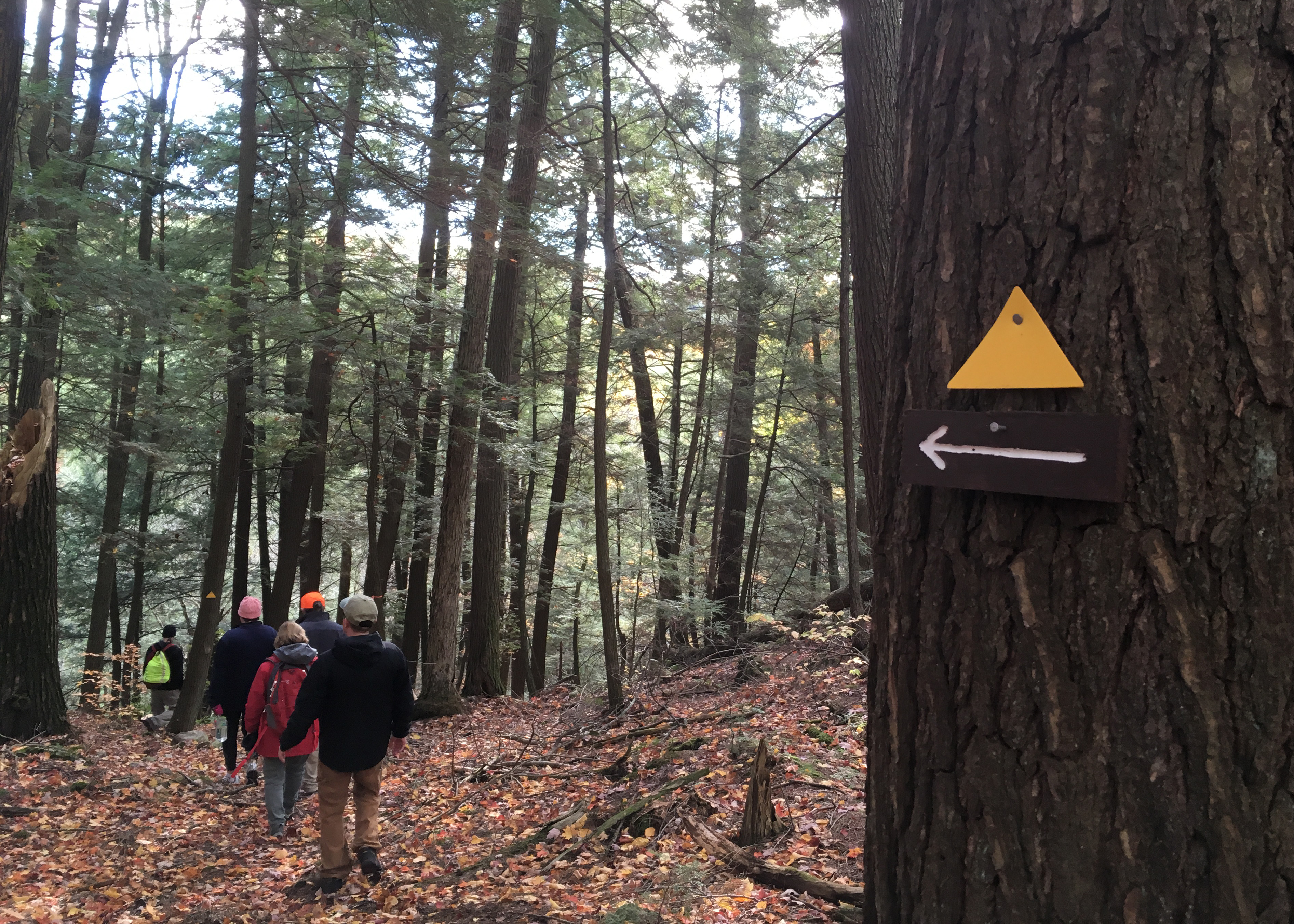 Head to Putnam for Autumn Leaf Peeping
The LGLC's Gull Bay and Last Great Shoreline (LGS) Preserves are hidden gems, tucked away in northeastern Lake George in the Town of Putnam. Fall is a great time to visit and see views of both Lake George (from Gull Bay) and Vermont (from LGS), and check out the beaver ponds and rare white cedar swamp. You may even hear some barred owls calling through the woods.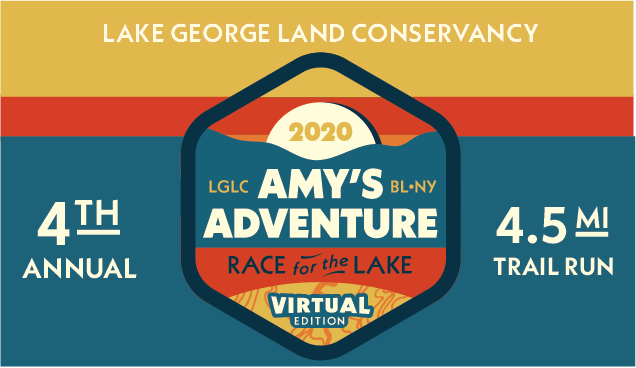 Amy's Race is Going Virtual, Oct. 1 - 4
This year, due to continued efforts to minimize risk of COVID-19, the LGLC and the NextGen Committee presents the 1st Annual Amy's Virtual Adventure! No matter where you are, we all run for the land and for the lake. Starting on October 1, the trail at Amy's Park will be marked for the race.
Run the trail when you can, clock your run, take a selfie and send us your photo and your time. If you aren't local or can't get to Amy's, run 4.5 miles on a trail close to you or even on the road. Participation is more important than logistics this year! We will post or share your photos and the times on our social media channels as they come in. Follow and tag us @hikelakegeorge!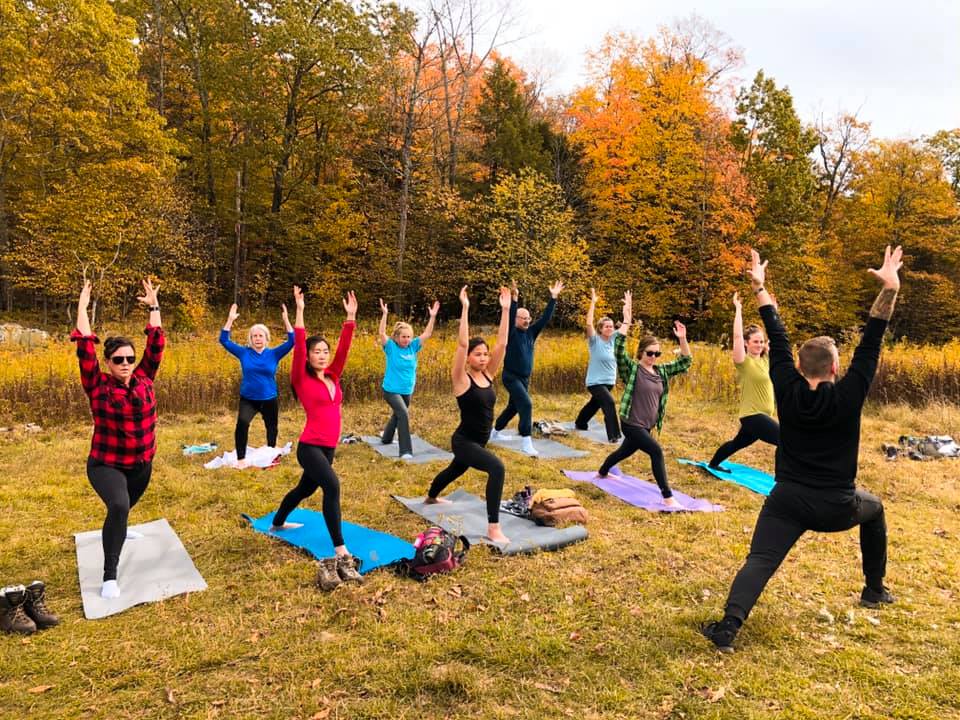 Fall Events!
Events are back! We are continuing our annual lineup of fall and winter events, with extra attention to keeping these safe and responsible for all who attend. Details and registration links are available on our Events and Programs page.
Lake George Land Conservancy
4905 Lake Shore Dr., PO Box 1250 | Bolton Landing, New York 12814
518-644-9673 | giving@lglc.org